VIDEO TUTORIALS
We have 20 WordPress and 13 SEO by Yoast video tutorials which are made available as part of our Go Online! plans. Others can access these videos (and more as we continue to expand the list) through a WP 15/20 subscription.
FREE WEBSITES
Establishing an online presence is now a must-do for all businesses, regardless of size.  But the budget can be quite tight, particularly during the earliest stage of the business when quickly raising the market's awareness of our (new) products and services is most critical.  It doesn't help that it could cost upwards of $1,000 to engage a web developer or digital agency to develop a website and to get that website hosted for availability on the Internet.
SMEfy designed its Go Online! plans with the tight budget and price sensitivity of the SME market in mind.
In addition, we also recommend that you consider three FREE website options: Google Sites, Zoho sites and WordPress.com.  All three services provide sitebuilders/CMS (Content Management System) to help you create your site and web hosting to propagate your site on the Internet – all for FREE.  We have created separate posts for these three options for your information and easy reference:
STOCK PHOTOS: FOTOLIA
Through the years we've bought stock photos from iStockphoto, Dreamstime and Fotolia.  These days Fotolia is our go-to site for stock photos because of their highly competitive pricing (read the post comparing these three stock photo sites).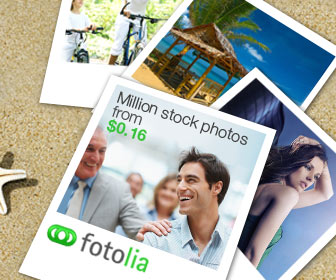 Go to http://www.fotolia.com